BioStar has exceptionally high standards for every ingredient and method of production. We use only the best, most nutritious, whole, organic ingredients for our supplement formulas.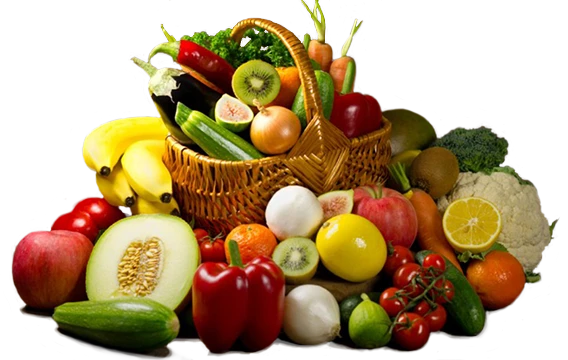 Credentials: We purchase raw materials that come with credentials: USDA Certified Organic, EU Certified Organic / Certified Non-GMO, Canada Organic, and Non-GMO Project Certified.
Never approved: Some ingredients we will not accept at all, even if they're organic or GMO-free: soy, wheat, corn, canola, sugarcane, or ingredients derived from these foods such as lecithin, dried distillers grains, vegetable oil, vitamin E, vitamin C, emulsifiers, natural flavors, sucrose, dextrose, and maltodextrin. We will not use any oil extractions that are processed with solvents, nor will we use drum-dried ingredients because they are dried with maltodextrin. A company may sell drum-dried "organic carrot powder," for example, but under current labeling laws they don't have to reveal that the powder contains maltodextrin (and, because the amount of maltodextrin is at 5%, the carrot powder can still be labeled as organic).
Sources: We take Country of Origin very seriously, and provide that information for every ingredient on our website.
Science: We assess the laboratory analysis provided for potential raw ingredients — protein, fat, fiber, carbohydrates, nutrient composition — and we will not purchase that ingredient for our supplements if the analysis is not up to our standards.
Moisture levels are indicative of potential mold, so moisture analysis is extremely important. We will reject any ingredients shipped to us with non-optimal moisture content.
Tested: Our very experienced production supervisor always performs a taste, smell, and feel test of each ingredient when it arrives. Batch samples of each shipment of raw material are frozen for one year to maintain traceability. We have rejected food based on our production supervisor's very keen nose and sense of taste.
Research: We do an incredible amount of research on every ingredient: how it is grown, methods of harvest, how it is produced (freeze-dried, drum-dried, dehydrated, sun-dried, kiln-dried, pasteurized, or extracted).
Non-GMO: Because our products are verified and certified by the Non-GMO Project, we have "farm-to-table" traceability. We also undergo a rigorous facility and production inspection every year, as required by the Non-GMO Project.
We use food and plant sources, as opposed to ingredients that are created chemically. BioStar will not use commercial MSM in our formulas. Instead we use kale, a potent plant source of sulfur. Because we use real whole foods that the body uses to make its own glucosamine sulfate, stabilizers are not needed in our joint supplements. Many of our supplements require lower doses than other commercial supplements, due to the fact that they're made of whole food. The bioavailability is much greater with whole food, so less is needed.