BioStar US empowers dog and horse owners with 100% authentic nutrition and supplements. We provide whole food, raw, dehydrated, wheat-free, soy-free, organic and non-GMO options for your animals. Our wide range of supplements, treats, and poultices made of real ingredients are formulated with the whole body in mind. We are passionate about the health of your animals as well as the planet and guarantee each of our products. If you need help, our canine and equine specialists can help you choose the right products for your animals.
Whole Food Supplements for Your Horse and Dog's Optimal Health. Your Horse and Dog Come First.
BioStar's Humble Beginnings...
BioStar was born in Tigger Montague's kitchen in Charlottesville, Virginia — the result of her trying to help a horse overcome crippling inflammation of the bursa that had not responded to any sort of treatment options or therapies.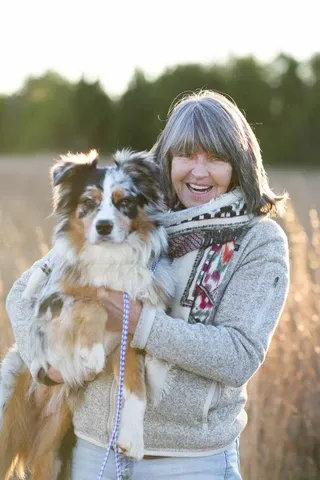 Her veterinarian, Dr. Tim Ober, explained the last resort in cases like these: a surgical neurectomy. For a horse who had been competing at the highest level of the sport, this prognosis was a huge blow. To have nowhere else to turn was even worse. In the meantime, Tigger decided that adding some whole food would at least be supportive before more drastic and permanent paths were followed.
What happened next was a complete surprise to both Tigger and Dr. Ober. The horse improved and eventually came sound after feeding a combination of sprouted foods and whole foods. No longer was permanent nerve loss or a lifetime of pharmaceuticals on the table. This diet was where BioStar got its start, and was later formulated into what we dubbed
Furnace EQ
for its ability to stimulate nitric oxide production and reduce inflammation in the equine body. Soon after, a wide variety of formulas for horses were in development and BioStar the company was born.
BioStar's Core Principles and Values...
Organic ingredients

GMO-free ingredients (no genetically modified organisms)

No petrochemical or coal tar byproducts

Wheat-free

High nutrient bioavailability from dehydrating and freeze-dry processing (not cooking or high-heat processing)

Products tested for efficacy and palatability before they're released

Emphasis on providing a customer service experience that places the customer's needs first.
BioStar is headquartered in Gordonsville, Virginia, certified with the Non-GMO Project, and boasts a production team and customer support staff that are second to none — BioStar chooses its employees as carefully as we choose our ingredients!
Our social mission is to operate in a way that actively recognizes and initiates innovations that improve the quality of life for horses and dogs.
Our product mission is to make, distribute, and sell the finest quality supplements for horses and dogs made from whole food and plants that are grown and harvested using organic, bio-dynamic, sustainable farming techniques that respect the earth and the environment.
Our economic mission is to operate on a sustainable financial basis for growth. This includes ongoing research and development, expansion of opportunities in the markets, financial rewards for employees and additional support to charities and philanthropic opportunities.
Being the change we want to see in the world...
Just as BioStar is dedicated to finding the

best ingredients

and the best team, we are just as committed to giving back by supporting larger sustainability efforts. Each quarter, a charity is chosen and a percentage of product sales goes directly to it. Charities range from horse and dog rescues, to environmental organizations, to sustainable agriculture initiatives. Each are given the spotlight in newsletters, highlighted on our website, and featured in social media posts along with donation information.
From there, BioStar builds on these philanthropic ideals to join forces with the American Sustainable Business Council, an organization that promotes sustainable and vibrant economics, working towards better environmental policies in the government and in the media.
BioStar stands up for its values and doesn't shy away from tough issues. We have taken a stance on GMO labeling, saving the pollinators, biodiversity, no-till farming, the reduction of chemical fertilizers, pesticides and herbicides, the importance of the soil microbiome, and reducing our carbon footprint.
BioStar - A Different kind of company.
From top to bottom, BioStar stands apart from other supplement companies — not only because we use real, whole food, but because we know fundamentally that whole food and health are strongly connected.
We won't sacrifice raw material quality to save money, and we won't sacrifice our employees' wellbeing in order to boost profits.
We know without a doubt that our product formulas are unique to BioStar — not replicas, copies or generic alternatives to what some other company has created.
We seek out specific ingredients from small, conscientious suppliers, ensuring better quality control and a closer relationship from farm to table.
Customer satisfaction isn't something we just talk about; it's part of our company culture, and it's why you can reach us seven days a week and on holidays. It's why we ship within twenty-four hours of ordering, and often the same day.
We take a lot of pride in what we do, from the idea stages, to the development process, to the finished supplement products we've designed to support the best possible health and quality of life for your horse and dog.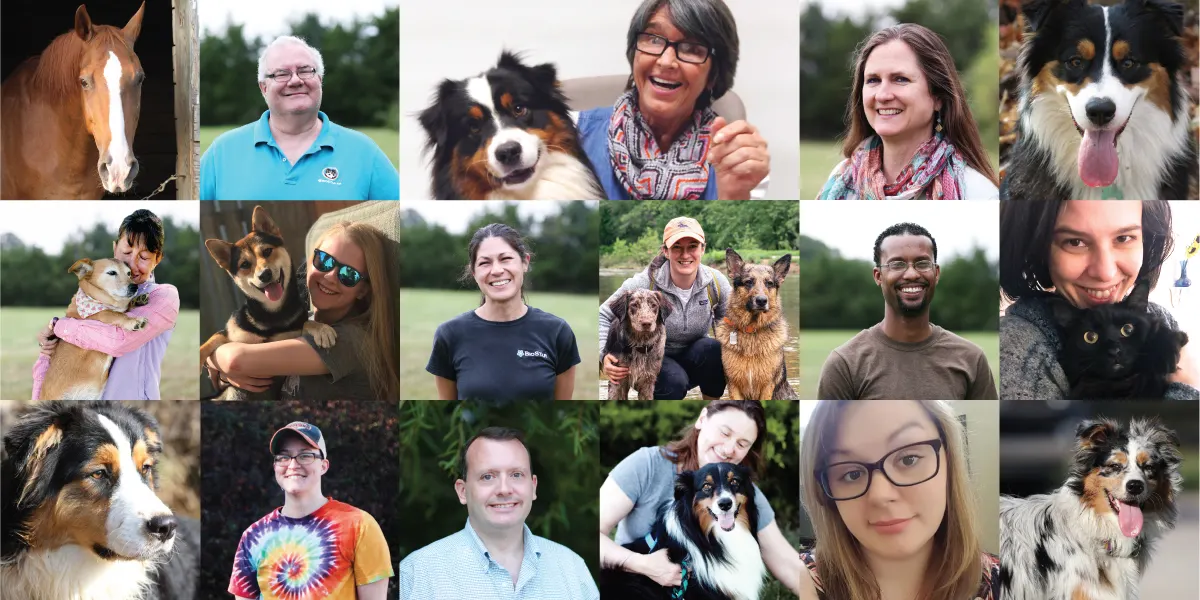 BioStar's Crew is a fun-loving, hard-working, animal-loving bunch! We work hard to ensure your supplements are the freshest, best whole-food nutrition there is, and we make sure your experience as our valued customer is above and beyond expectation.
Tigger Montague, Founder & Formulator
Rick Moore, General Manager and Purchasing
Lynn Windsor, Customer Service & Shipping Manager
Tori Breeden, Becca Pizmoht, Customer Service
Jamie Mehnert, Production Manager
JP, Miloh, Katherine, Nancy, Production Team
Pat Bull, Accounting
Leslie Allyn, Art & Design, Graphics, Media & IT
Krystle Beard, Administrative and Special Projects
THE 4-LEGGED FAMILY:
Lionheart, the horse who started it all, RIP
Dogs: Kemosabe, Thunderbear, Buckaroo, Crockett, Wookie, Keen, Maggie
In Memorial: Lazarus and Grace (Plott Hounds)