Naturally Healthy Pets Community
Naturally Healthy Pets Community is set up by Dr Judy Morgan and team. This is an online community of animal lovers and advocates, learning the best ways to keep their dogs and cats naturally healthy following an integrative approach. This community requires external registration.
To join, please request access from an administrator. Request Access!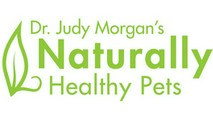 About Dr Judy Morgan :
Dr. Judy Morgan is a nationally renowned author and veterinarian certified in acupuncture, food therapy, and chiropractic care for dogs, cats, and horses. As a sought after speaker, Dr. Morgan shares her insight here with blogs and videos.
Subcription Fee: Free! (for now)
For more information, Click here to find out more about Dr Judy Morgan and her community Today!