Mercola Healthy Pets with Dr. Karen Becker
Meet Dr. Becker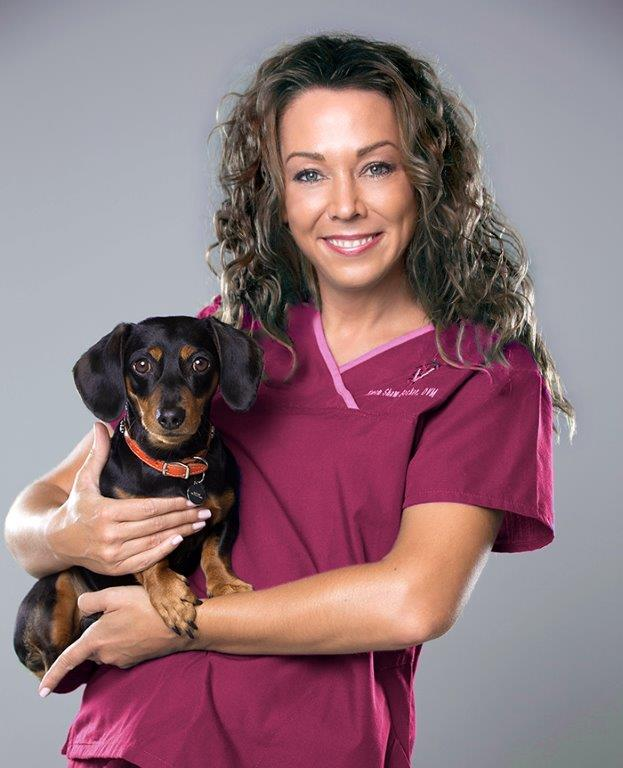 I'm Dr. Karen Becker, a proactive and integrative wellness veterinarian. My goal is to partner with pet parents seeking to improve their pet's overall health and vitality through wise lifestyle choices.
I believe the art of medicine is understanding not only the myriad of invaders that create disease, but having an arsenal of effective, innovative approaches to help unlock the innate potential inside a pet's body for healing and recovery to occur. My goal is not just to identify the root causes of disease and degeneration in pets, but to prevent the body from breaking by taking a proactive stance towards intentionally creating vibrant, thriving animals. Most veterinary medicine today is still reactive to a condition, disease or illness. The illness occurs and there's an attempt to treat it with drugs and/or surgery. I believe in moving to be proactive, taking the approach to prevent illness before it attacks.
Today, I help millions of pets worldwide achieve abundant health by offering the most up-to-date information on species-appropriate nutrition, lifestyle choices and proactive living.
As you become more knowledgeable by reading my articles presented at healthypets.mercola.com and becoming familiar with my products and how they are formulated, you'll learn how to make impactful choices to improve your pet's overall quality of life. I'm looking forward to helping you take control of your pet's health.
Background
Born in Cedar Falls, Iowa, from the tender age of 3, Dr Karen Becker knew that she had a passion for the care of animals when she wanted to save a group of worms on the sidewalk. She began volunteering at a local humane society when she was 13 and continued shelter work for the next decade. Through her experiences with working with homeless, abused and unwanted animals, she became an animal advocate. She later became a state-licensed wildlife rehabilitator at 14, a federally licensed wildlife rehabilitator at 16 and acquired my permit to rehabilitate endangered species in 2002.
She was the founder of the first proactive animal hospital in the Chicago area in 1999, and opened an exotic animal hospital in 2001. She later went on to open a rehabilitation and pain management clinic in 2011.
Since then, thousands of pets dealing with chronic degenerative diseases including allergies, cancer, organ failure, arthritis and autoimmune diseases have benefited from her unique approach to medicine. This proactive approach seeks to save both the owner and pet from unnecessary stress and suffering by identifying and removing health obstacles even before the disease occurs. Unfortunately, most veterinarians in the United States are trained to be reactive. They wait for symptoms to occur, and often treat those symptoms without addressing the root cause. Dr Becker's holistic approach to internal medicine and passion for clinical pathology (tracking disease processes in the body), as well as an array of integrative diagnostics and innovative treatment protocols, have earned for her, what she hopes, would be a special place in her clients' hearts.
She is still a practitioner of veterinary medicine till date, but also enjoys educating people about natural health through television and radio interviews, lectures and presentations.
Education
Her Educational Background and Professional Affiliations include:
University of Wisconsin-Stevens Point majoring in Wildlife and International Resource Management, 1989
International Veterinary Acupuncture Society's certification course in Houston, TX, 1996
Iowa State School of Veterinary Medicine, 1997
Exotic animal internship in California, 1997
Academy of Veterinary Homeopathy's certification course in Virginia, 1998
Canine Rehabilitation Institute, 2013
Associations
American Veterinary Medical Association
American Holistic Veterinary Medical Association
Association of Avian Veterinarians
Association of Reptile and Amphibian Veterinarians
Association of Wildlife Veterinarians
International Association for Animal Hospice and Palliative Care
International Veterinary Academy of Pain Management
International Veterinary Acupuncture Society
American Association of Veterinary Acupuncturists
Academy of Veterinary Homeopathy
National Wildlife Rehabilitators Association
Meeting Dr. Mercola
Dr. Mercola wanted to develop and produce a comprehensive product line for pets. For a little over two years he searched to bring on a holistic veterinarian who shared the same principles and philosophies on natural health that he has. In November of 2009, Dr. Mercola reached out to Dr Karen Becker, as he was impressed with her 20 years of veterinary experience, plus the research of creating protocols for pet products that integrated only human-grade ingredients. With like-minded mission and purpose, a partnership was born.
Dr Mercola and Dr Becker's products are entirely based on human-grade ingredients. When it comes to keeping your beloved pet healthy, Dr Becker believes in food-grade, not feed-grade. The products are all developed with her "Three Pillars of Pet Heath" approach in mind:
Species-appropriate nutrition: Each animal must consume a diet that is biologically appropriate for that species.
A balanced, functional immune system: The immune system should be able to protect the animal from pathogens, yet not be overactive, leading to things like allergies and autoimmune disease. The key here is balance.
A sound, resilient body (frame and organs): Muscle tone should be good; body weight should be optimal; teeth and should be healthy; heart, lungs, kidneys, liver and other organs should be working efficiently.
This three pillar approach has proven to be invaluable to the clients in Dr Becker's practice. She has found that no matter what specific condition a pet is being treated for, all three of these pillars need to be addressed for total health.
Welcome to Mercola Healthy Pets! Begin your journey with your pet to a healthier, more vibrant life!