Farm Dog Naturals
Our Roots.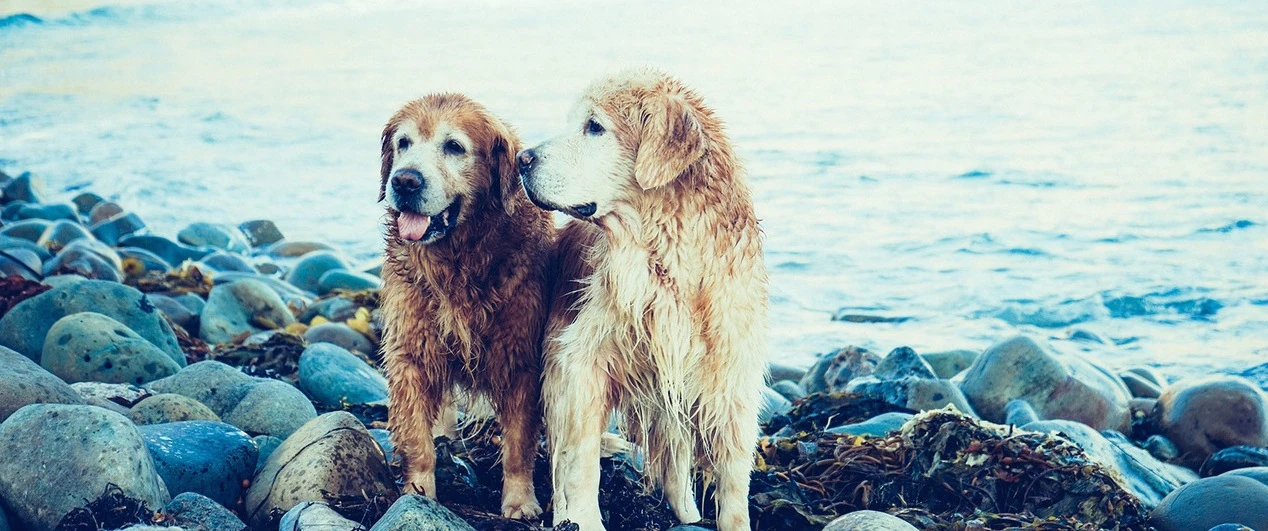 Rooted In Necessity.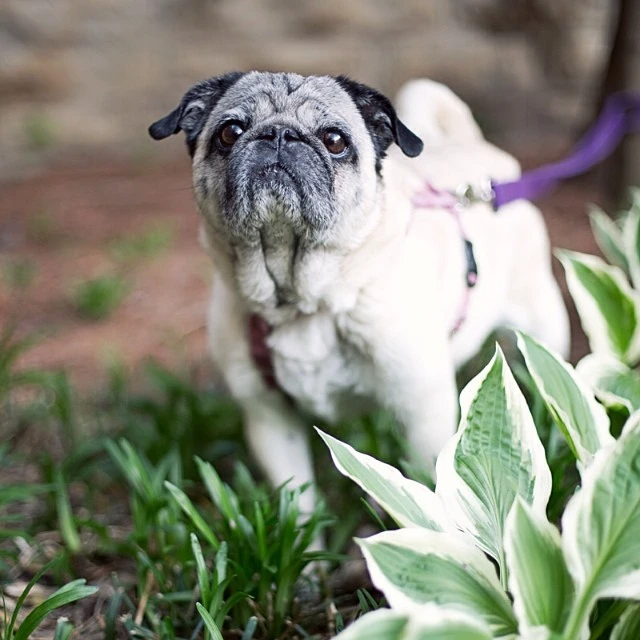 It all started with a snot nosed, smooshed faced, wrinkly little pug.
Enter Rita
In early 2000, I soon found myself knee deep in the dog rescue world in the form of a pug. Together, with a few amazing women, we started the first holistic pug dog rescue.
While rehabilitating the pugs, we had to help them deal with their symptoms but we didn't want to resort to steroids or antibiotics if we didn't need to. Salvation and Restore salves were born. Restore to heal any punctures, bacterial ear infections, and to stop the biting, scratching and incessant licking. Salvation was used to grow the pug's hair back and deal with crusty noses and yeast.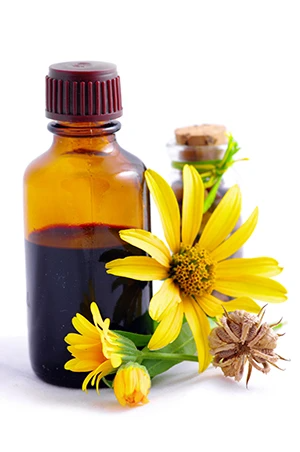 Enter Lynn
I met Lynn, my partner in Farm Dog Naturals, while running pug rescue. She owned Dizzy's Dog Wash & Corner Store, a holistic dog food store and dog wash. Not only did Lynn agree to sell my salves and cleaners, she also gave us all of our dog food at cost so we could feed our rescue pugs holistic food rather than commercial crap. Lynn's vast knowledge of canine nutrition was invaluable to the health and well being of our rescue pugs.
Lynn and I formed an immediate bond that led to establishing Farm Dog Naturals. It was easy being that we both came from backgrounds in animal welfare, environmental stewardship and natural dog care.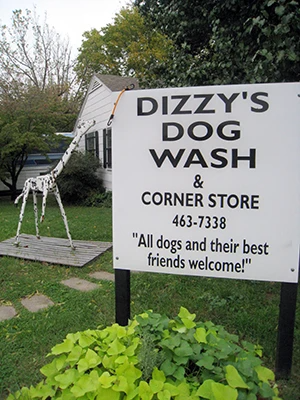 Hello It's Us. Farm Dog.
Lynn and I continued to work with one another promoting the power of holistic animal care. In 2007 we made the decision to form Farm Dog Naturals.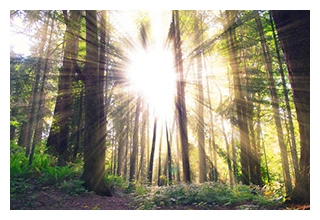 Looking up towards the future.
The future of Farm Dog Naturals involves sharing the All Natural Dog experience. Along with developing amazing herbal products you can trust, we are out to impact your everyday choices and inspire you to live in sync with the natural world.
About us.
DOGS + HERBAL CARE + THE ENVIRONMENT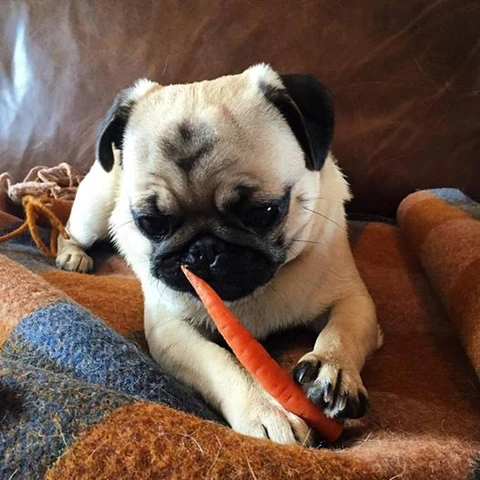 It is:
GMO-FREE
CRUELTY-FREE
100% PLANT BASED
ETHICALLY SOURCED
HANDMADE BY FARM DOG NATURALS
DOG LOVERS + EDUCATION + LIFESTYLE
Company Mission
Our mission at Farm Dog is to educate dog lovers about the importance of living the All Natural Lifestyle. We are helping people understand how their everyday actions impact the environment, the health of themselves, their animals, and society as a whole.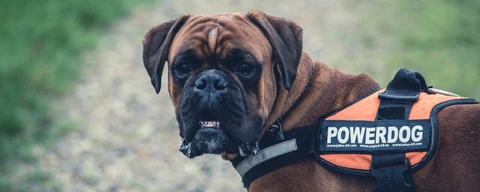 Our Social Mission
Our social mission at Farm Dog is to help support environmental and animal organizations that reach out and make a difference through grass roots funding and education in their communities.
THERE ARE APPROXIMATELY 78 MILLION DOG OWNERS IN THE UNITED STATES. EACH PERSON AVERAGING 2 DOGS PER HOUSEHOLD.
Think of what could be accomplished if every one of the 78 million dog loving households were raising an all natural dog? A force for change? Absolutely.
Being Part Of The Solution
We are all part of something larger than ourselves. As a matter of choice, you can either be part of the problem or the solution.
Farm Dog Naturals is choosing to part of the solution by encouraging people to connect with the goods they purchase and start asking questions like the following:
Are the ingredients safe?
Where is my product made?
Where are the ingredients or materials sourced?
How far did my product travel to get to me?
Are the workers who made my product paid a living wage?
Our Partners


Social Mission: Helping others help themselves. Why we give through Kiva.org
Meet Our Team
Rita Hogan - canine herbalist & co-founder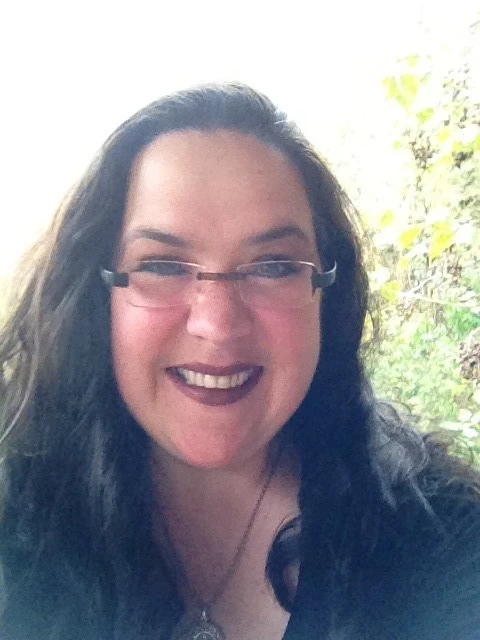 Rita loves herbs and all things natural. She lives in Olympia, Washington with her partner, their pug a handsome mutt, and a 3-legged cat named Bones.
Lynn Higgins - co-founder, canine nutritionist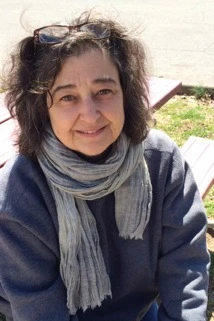 Lynn is an expert in canine nutrition and alternative therapies. She lives with her husband Bob in Olympia, Washington with their dog Reggie. Lynn puts a bit of love in everything we produce.
Maureen Hogan - advisory board, production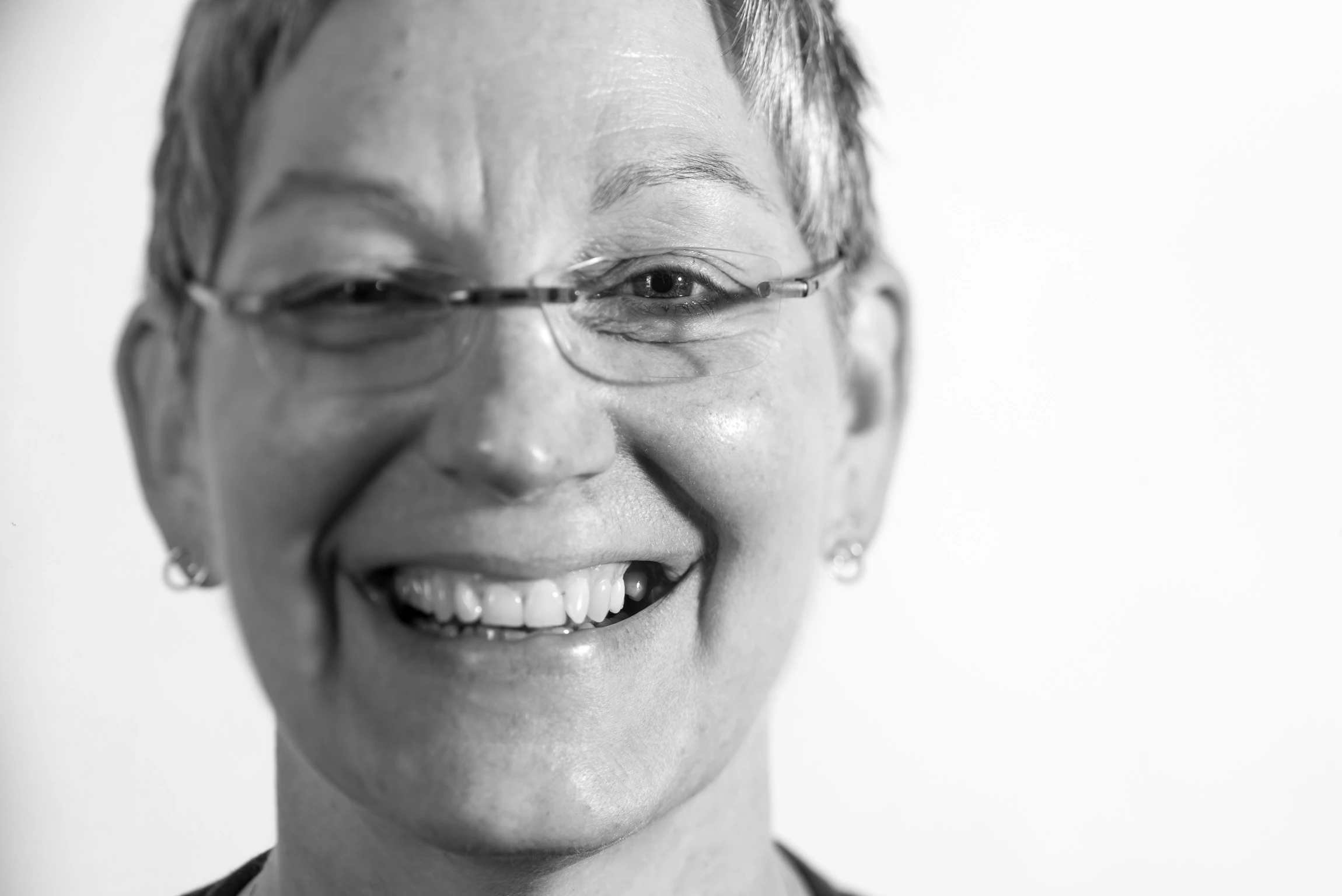 Maureen lives with her partner in Olympia, Washington. She is a part-time clay artist, loves reading, birds, and the ocean.
Bree Goodchild - production, salt of the earth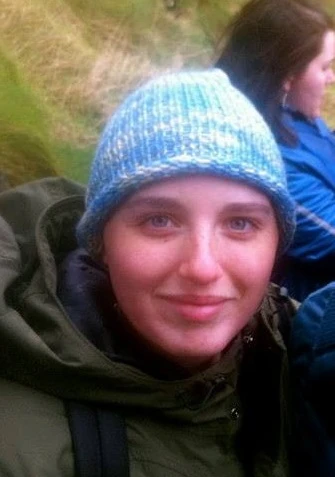 Bree is on our production team and currently lives in Olympia, Washington.
Our Ingredients
What You See Is What You Get.
WE USE DOG SAFE, CRUELTY-FREE, 100% PLANT BASED INGREDIENTS & GMO-FREE INGREDIENTS.
Farm Dog Naturals uses ingredients you can trust to be gentle but effective. Sustainability is an important part of our mission. Each ingredient is sourced from organic or chemical free suppliers. We are proud to say that we source our peppermint, lavender, apricot kernel oil, aloe butter, candelilla wax, mineral salts, extra virgin coconut oil, almond oil, and roman chamomile essential oil from within the United States.
Fair Trade and Above Standard
Because Farm Dog is a small growing company, we must depend on others to help us find overseas ingredients. We use GreenAmerica.org certified companies for this purpose. Companies with this certification have the highest standards when it comes to the foreign production of raw ingredients. This insures the integrity of our overseas ingredients and their Fair Trade status. One of our favorite suppliers is Mountain Rose Herbs.

As company policy, we do not source our ingredients or packaging from China. If you have any questions about how or where we source our ingredients please contact us. We would be happy to answer any question that you might have.
Simple Ingredients
Cruelty-Free / GMO-FREE / Vegan-Friendly
Ingredients With A Mission.
We are what we eat and that goes for our dogs too. Living with purpose and making choices means we need to take responsibility for knowing where the ingredients for the products we use come from, how they were produced, and what sort of environmental footprint was required to grow them.
Farm Dog is working to build relationships with small farms that utilize sustainable practices that enrich the soil, preserve clean water, and limit pollution. It is our goal to offer products that you can trust and it is knowing where ingredients come from that helps us ensure that we are doing just that.
Farm Dog Naturals encourages woman-owned or minority owned ingredient companies to contact us as suppliers. We are always looking for ethical suppliers of GMO-FREE ingredients.