Recommended Article #26June21
Hi, Pet Parents Resources is a platform, where we share with you, what we research as pet parents ourselves. Here, we curate and give, what we hope would be, interesting to important informative articles, videos and even podcasts from our brand creators, experts, researchers, and more all over the world, to aid you in making better choices for your pets.
This recommended article "Probiotics for Cats: Show the Gut Some Love" is curated and sourced from Adored Beast Apothecary. If you loved this article, please do feel free to share it around.
Did You Know?
Your kitty furball has billions of microscopic soldiers parading around inside, mostly in the gut, which are actually friendly bacteria that defends your little furfriend's system against invading bad bacteria.
It is therefore always a good idea to help your little furfriend get a better defence system with probiotics. Building up the good bacteria in your cat's body will benefit your feline's digestive system and overall health.
Now the important questions: what exactly are probiotics, what are the benefits, and how to find the best one?
What are Probiotics for Cats?
Probiotics are live bacteria that are good for your cat. This also applies to you, and every other living animal.
Similar to humans and dogs, cats have a microbiome system in their bodies that contains those billions of tiny soldiers, plus lots of other tiny microbes, most of which is located in the gut.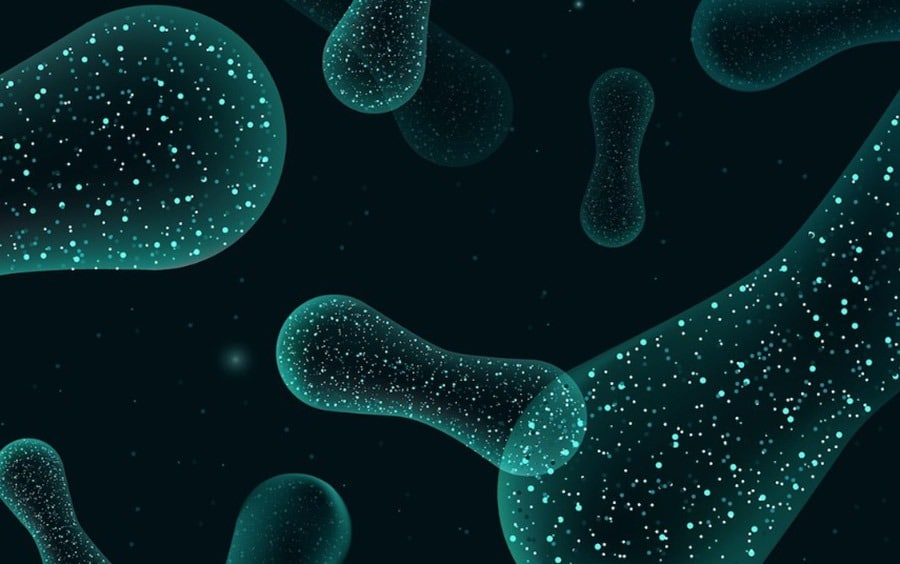 Just like humans, the majority of the cat's immune system makes its home in the gut as well. In fact, your feline friend's immunity is almost completely dependant on a healthy digestive microbiome. An unhealthy digestive tract would therefore equate an unhealthy cat. When the digestive tract is out of balance, the cat's immunity may possibly suffer. It is this imbalance that often leads to a whole host of illnesses and disease. Incredulous as it may sound, modern research has also gone on to show that poor gut health could even impact mental health.
Unfortunately, there are plenty of things in the average cat's environment that permits the bad bacteria to proliferate and overwhelm the good bacteria, which then impacts that delicate balance.
Some of these factors include:
Stress
Antibiotics
Infection
Diet
Chemical cleaners
Pharmaceutical drugs
Depleted soil that our cats' food comes from (and our own)
Feeding the absolute best nutrition available on this planet, giving your feline baby plenty of playtime, exercise and lots of love, is completely pointless, not the love of course, if your feline friend does not have a healthy gut as all that nutrition and effort would go to waste.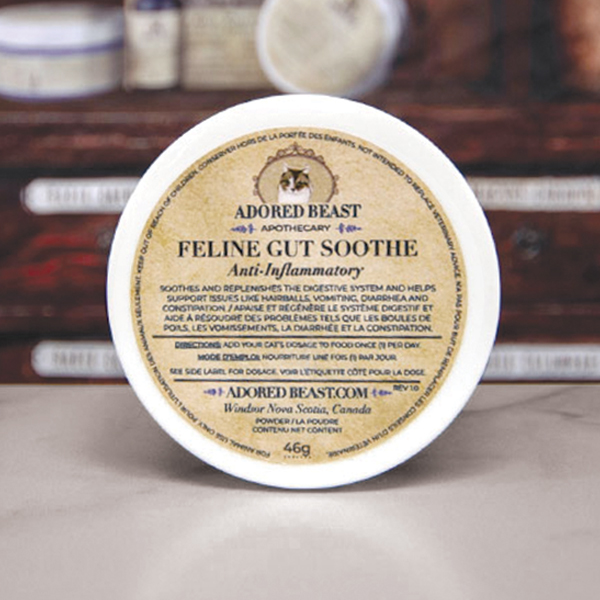 Benefits of Probiotics for Cats
Evidence in a study in the American Journal of Veterinary Medicine showed that giving cats probiotics does help rebalance the gastrointestinal microflora. It was noted: "Probiotic supplementation was associated with increased numbers of beneficial Lactobacillus and L acidophilus groups in feces and decreased numbers of Clostridium spp and Enterococcus faecalis, indicating an altered bacterial balance in the gastrointestinal tract microflora."
In short, with the added probiotics in the diets to rebalance the gastrointestinal microflora, the kitties had an increase in good bacteria and a decrease in bad.
The benefits of probiotics for cats include:
Improved appetite
Better, firmer stools
Better nutrient absorption
Improved digestion
Boosted immunity
Resilience against autoimmune diseases
Better bladder health
Healthier teeth and gums
For the pawrents out there who may have feline furfriends who may be on a dose of antibiotics, Dr Julie Anne highly encourages supplementing probiotics in the diets for those feline furfriends as antibiotics may have a long term impact on the cat's health by killing off all bacteria, including the good ones, which in turns effects in permanent damage to the gut lining if the beneficial bacterial is not replaced in time. A high quality probiotic will add support for the gut wall by encouraging the repopulation of friendly bacteria, bringing the microbiome back to an optimal state.
Feline Probiotics: What to Look for
To get the best probiotics for your furry feline, there are a few things to look for:
Cat specific - There are plenty of probiotics out there on the market. Make sure to look for one that is specifically designed for cats that is of top quality human grade. Yes, we all have microbiomes, but our systems are different, which equates different needs.
Look for several different bacterial strains - Look for a probiotic that has a minimum of 10 bacteria strains. That way your cat gets the benefits of all of them, and their different benefits can complement each other with no one strain overwhelming the others.
Never forget the prebiotics - Probiotics need to be fed to survive, and that is where prebiotics come in. Prebiotics feed the probiotics and many have their own unique benefits. One particiular favorite is larch.
Easy to use - Cats are picky. A probiotic in the pill format could possibly kill you thanks to frustration, so do find one that could be easily added to your cat's regular food and is really tasty to keep the minimize the stress for everyone.
You can purchase Feline Gut Soothe from JJ E-Homez Holistic Pet today!
---
"Probiotics for Cats: Show the Gut Some Love" curated and sourced from Adored Beast Apothecary is written by :
The Adored Beast Team
Bringing you decades of animal health experience. They are product gurus, nutrition specialists, industry experts and researchers, but most importantly, pet owners, pet parents and animal lovers. The Adored Beast team is made up of people who care about the health and wellbeing of your animal family. Their fundamental goal is to provide information, advice, and experienced support you can use, each and every day, to help your pet live the longest, healthiest, happiest life possible.
---
You may find more interesting reads from JJ E-Homez Holistic Pet today! Look out for loads of information on our product pages, social media, especially our Pet Parent Resources page.
JJ E-Homez Holistic Pet, a Singapore online pet store that focuses on the holistic well-being of your beloved furkid. Our recommended products aim to support and improve health, emotional and physical well-being, and help your pet have a better quality of life without compromise. Look out for Essential, Trendy and Premium quality pet products that are specially curated, with the pet parents concerns' as a priority.
This blog first appeared on the Adored Beast Apothecary website, where this article "Probiotics for Cats: Show the Gut Some Love" was curated and sourced from.
Original source: https://blog.adoredbeast.com/probiotics-for-cats-show-the-gut-some-love/
Thank you for reading! We hope to bring you more informative and exciting articles from other resources and our varying retail brands. Through them, we hope more and more pet parents could become their pet's wellness heroes, proactively taking control of their pets' foundational health from within, with JJ E-Homez Holistic Pet - www.jjehomez.com.sg 😊
---
Disclaimer:
JJ E-Homez Holistic Pet has curated and reproduced this article in good faith, which may contain an element of consumer opinion, but cannot be held responsible for any information inaccuracies in it or any use assumed from this information by the reader. JJ E-Homez Holistic Pet welcomes positive recommendations for holistic healthcare products, but does not necessarily endorse the author's opinion. We acknowledge each animal is an individual and may react differently to the highlighted product/s, and that there may also be other similar effective products available.
General recommendations made by JJ E-Homez Holistic Pet are solely for informational and educational purposes, and are not a substitute for the appropriate veterinary care. It is important to always consult professional help if you have concerns about your furkid's health.
---
---
Related products